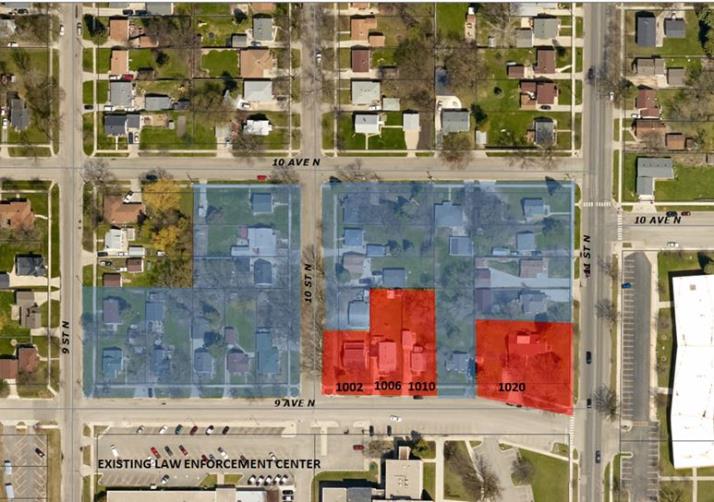 The Moorhead Fire Department will be conducting small burns in individual rooms of three houses north of the Clay County Courthouse on Monday, September 26 from approximately 1 - 4 pm and Tuesday, September 27 from approximately 9:00 am - 4:30 pm. Small burns in single rooms of the house at 2020 9th Ave N will occur Tuesday, September 27 from approximately 5 - 7 pm. These small and intermittent fires will generate only occasional and small volumes of smoke. It should lift rapidly and be of little consequence in the area. Our personnel will only need protective clothing and breathing apparatus within 50-100 feet of the structure. Students, homeowners and employees in the area should have no noticeable impact. Proper permits have been obtained from the Minnesota Department of Natural Resources. The Minnesota Pollution Control Agency has been properly notified, and all hazardous substances have been removed as required.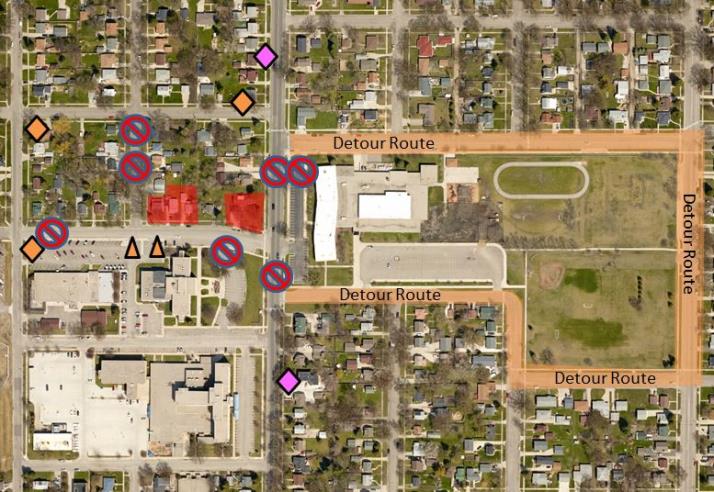 The training will conclude with a final burn down of these houses, one at a time, beginning on Wednesday evening, September 28 beginning at about 5 pm and concluding about 10 pm. For the first three hours, the smoke and fire conditions will be dramatic. The smoke will rise rapidly and should not cause unhealthy conditions for anyone outside of the immediate area being redeveloped. On Wednesday evening, traffic will be detoured from 5 - 10 pm as shown here for safety reasons as this event will be distracting to drivers.
For more more information, please check out the four page Area Notification Letter or the more detailed 17 page Live Burn Plan (updated 9/15/2016). More information may be found at our FAQ page.