The calendar below shows all public meetings and City of Moorhead events across all departments and categories. You can click on an event to see more details on it. If you would like to see events for only a certain category or department, you can select it from one of the drop-down boxes below.
You can also subscribe to our eNotifications to automatically receive emails about new events on our calendar.
Midco Kids Fest
A Greater Moorhead Days event
Free family fun with inflatable games (including laser tag!), music, carriage rides, barrel car rides, a petting zoo, balloon-tying, fire truck tours and so much more! Food will be available for purchase.
greatermoorheaddays.com
Greater Moorhead Days Facebook event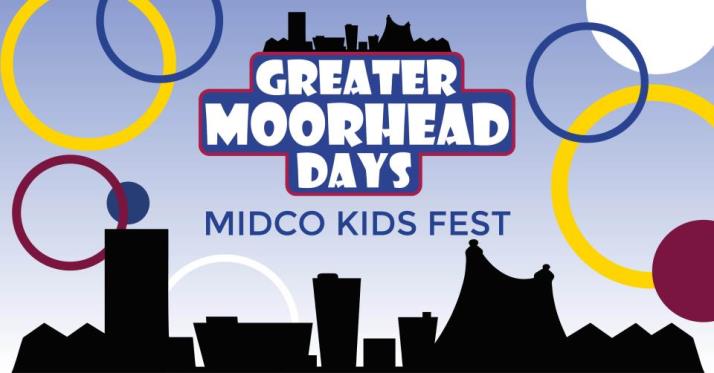 More >>