The calendar below shows all public meetings and City of Moorhead events across all departments and categories. You can click on an event to see more details on it. If you would like to see events for only a certain category or department, you can select it from one of the drop-down boxes below.
You can also subscribe to our eNotifications to automatically receive emails about new events on our calendar.
RiverArts ft. Post Traumatic Funk Syndrome
Music | Community | Fun
On five Tuesdays in the summer, Moorhead Parks and Recreation presents RiverArts. Join us for cultural performances, artist-led demonstrations and activities, inflatables, yard games, a photo station, balloon-tying and more fun for everyone! Memorial Park nights feature free carriage rides.
Bring a chair or blanket, enjoy the live music, and engage with community organizations and vendors! Purchase hot dogs, brats, soda and chips from the Moorhead Midday-Central Lions, and adult beverages from Fargo-Moorhead Community Theatre and Swing Barrel on varying evenings! Come enjoy the fun!

Tuesday, June 13 Special Activities:
Post Traumatic Funk Syndrome + Nordic Night
Nordic Culture Clubs sharing treats, info and selling tickets for Scandinavian Festival June 23-24!
Fargo Spelemannslag (Hardanger fiddle)
Art activity w/ not_hid_ (Dala horse vinyl stickers)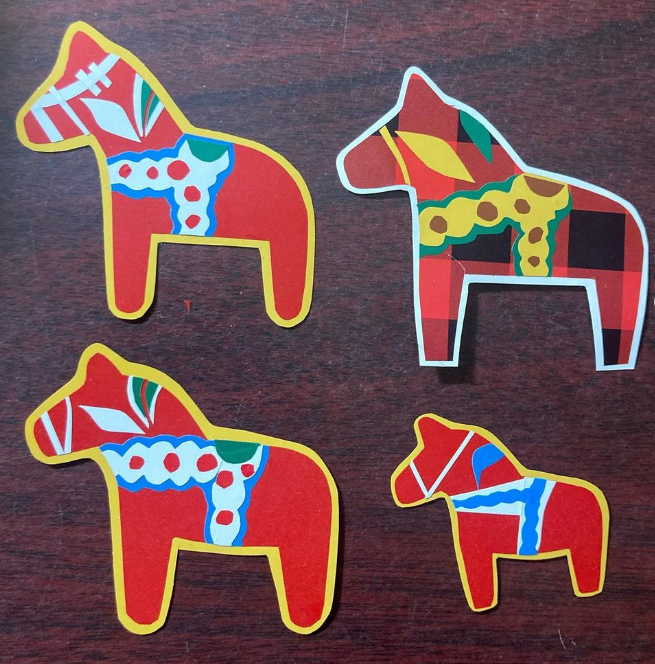 The City of Moorhead and Matbus have teamed up to offer rides to RiverArts in 2023. These coupons are available at the Parks and Recreation Office, 1300 15th Ave N, Moorhead City Hall and online. See the coupon for full details!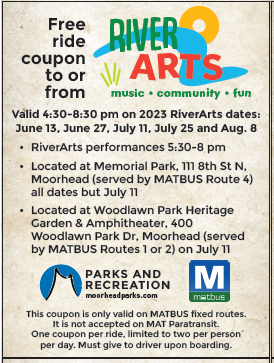 Interested in vending or promoting your business or organization? Call 218.299.5078 or email josie.gereszek@moorheadmn.gov. Our vendor packet is available to help answer any questions!


Thanks to our wonderful partners and sponsors!
Bell Bank | River Keepers | Pepsi | First International Bank & Trust | UCare
Radio FM Media | Games to Go | Affinity Plus Federal Credit Union
More >>