The calendar below shows all public meetings and City of Moorhead events across all departments and categories. You can click on an event to see more details on it. If you would like to see events for only a certain category or department, you can select it from one of the drop-down boxes below.
You can also subscribe to our eNotifications to automatically receive emails about new events on our calendar.
Frostival: Sleigh Rides at M.B. Johnson Park
A Frostival Event
Enjoy a sleigh ride through the beautiful and scenic M.B. Johnson Park, Saturdays, February 3 and 17, 1-4 pm. Check in and enjoy Frostival treats and refreshments in the small shelter. Reservations are advised and can be made by calling 218.299.5340. Tickets may be available on-site if space allows. Admission is $5/person (children 2 and under are free).
Visit frostival.com for more information.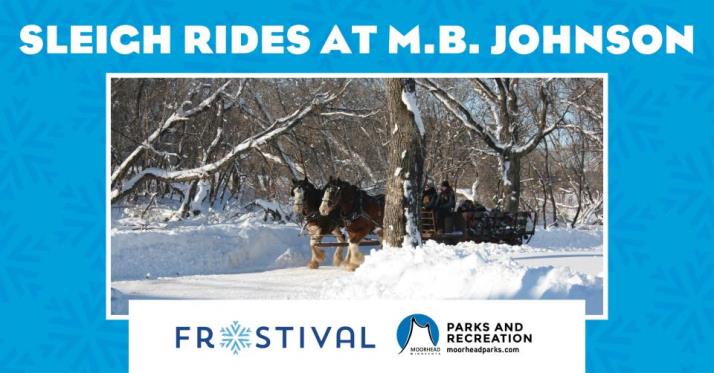 More >>