Below is a list of news items for the City of Moorhead with the most recent items at the top. If you would like to see news for a certain category, you can select it from the the drop-down box labeled (All Categories). Any news older than 90 days is automatically archived and removed from this list.
You can also subscribe to our eNotifications to automatically receive emails as we post news to the site.
Area businesses affected by Center Ave/8 St construction accessible from the east
Post Date:
09/21/2023 7:40 pm
Area residents, some Center Avenue-area businesses need your support!
While the Brick Sewer Re-lining Project on 8 St and Center Ave has closed that important intersection for an extended period, re-lining takes much less time than completely digging up the street to replace the 100-year-old brick sewer.
Last week, contractors estimated that Center Ave/8 St would re-open in 3-4 weeks, weather permitting. That estimate is still on track; the contractors are aware of the business needs and are working to get Center Ave/8 St open as soon as possible.
In the meantime, businesses such as Swing Barrel Brewing, KidCo., and Mick's Office can still be reached from Center Ave/11 St going WEST on Center Ave toward 8 St. (Mick's can be accessed through the former Taco John's drive-through lane.) Please give these businesses some love as they deal with the traffic disruptions related to this necessary sewer work.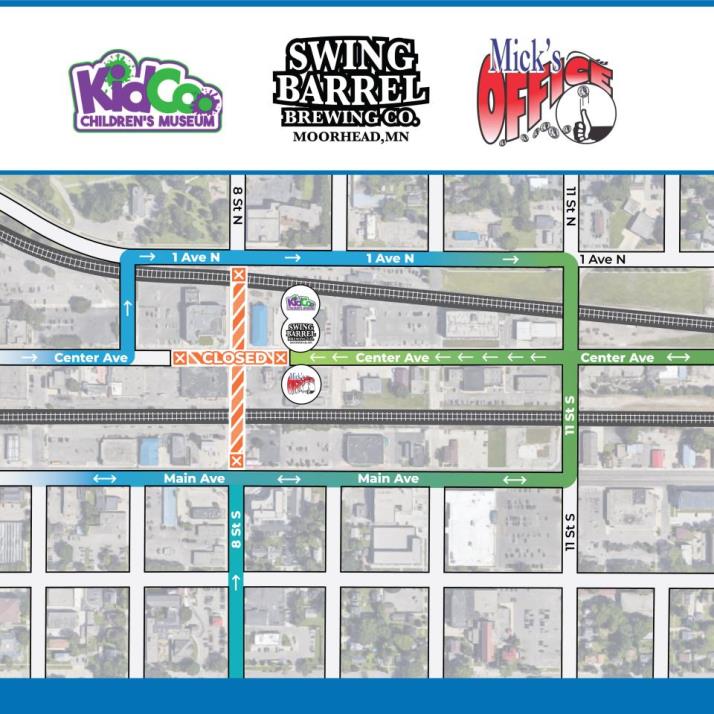 More >>