Below is a list of news items for the City of Moorhead with the most recent items at the top. If you would like to see news for a certain category, you can select it from the the drop-down box labeled (All Categories). Any news older than 90 days is automatically archived and removed from this list.
You can also subscribe to our eNotifications to automatically receive emails as we post news to the site.
City Council honors retiring legislators Eken, Marquart
Post Date:
11/28/2022 7:00 pm
Moorhead Mayor Shelly Carlson and the Moorhead City Council honored retiring State legislators Kent Eken and Paul Marquart at the November 28 City Council meeting.
Senator Eken was elected to the Minnesota House of Representatives in 2002 and served in the House until being elected to the Minnesota Senate in 2012. He is completing his third and final term serving District 4. Representative Marquart was elected to the Minnesota House of Representatives in 2000 and is completing his 11th and final term serving District 4B.
While both legislators advanced numerous goals that had significant benefit to the City of Moorhead and its residents, top highlights included:
Achieving permanent Border City Enterprise Zone funding for Moorhead, as well as Dilworth, East Grand Forks, Breckenridge, and Ortonville
Securing significant bonding appropriations to fund critical infrastructure, including:

More than $110 million for the SE Main|20 St|21 St and the downtown 11 St railroad underpass projects
More than $83 million for permanent flood control
$7.5 million for a new solid waste transfer station

Advocating for Local Government Aid, which is critical to providing municipal services and keeping local property tax rates affordable
Authorizing the City's pursuit of a Local Option Sales Tax, which allowed Moorhead voters to pursue funding for a new community center and public library.
During their time in office, both legislators welcomed Moorhead residents to the Capitol with open arms, and their collaborative, thoughtful approach to legislating led them to be respected widely at the Capitol by members of all political parties.
Their presence and support will be missed. In honor of their service, the Moorhead City Council has declared November 28, 2022, as "Senator Kent Eken Appreciation Day" and "Representative Paul Marquart Appreciation Day."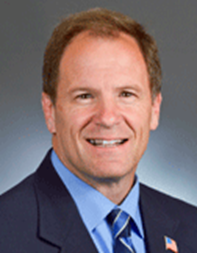 Senator Kent Eken Representative Paul Marquart
More >>