Below is a list of news items for the City of Moorhead with the most recent items at the top. If you would like to see news for a certain category, you can select it from the the drop-down box labeled (All Categories). Any news older than 90 days is automatically archived and removed from this list.
You can also subscribe to our eNotifications to automatically receive emails as we post news to the site.
Moorhead Human Rights Commission recognizes significant contributions for 2022
Post Date:
12/12/2022 7:30 pm
The Moorhead Human Rights Commission is pleased to award the 2022 Human Rights Awards to recognize significant contributions to human rights in our community. Recipients are:
Nicole Atherton in the Non-Profit category. Nicole volunteers for The Arc West Central Minnesota and is a member of the Arc's Regional Advisory Committee.
Karen Pifher in the Education category. Karen is the CEO of Creating Community Consulting.
Rick Hall and Verna Kragnes in the Education and Non- Profit category. Rick and Verna started the New Roots organization.
Tammi Kromenaker in the Civic/Community category. Tammi is the Director of the Red River Women's Clinic.
Here are excerpts from the winners' nominations:
Nicole Atherton "is an advocate for people with disabilities. She is very active with her role as a Regional Advisory Committee member. She helps with developing and advancing policy solutions that create positive systems and social change for Minnesotans with intellectual disabilities. She is also a positive role model who is competitively employed and lives in her own home."

Karen Pifher "is the CEO of Creating Community Consulting, which is an equity-focused organization that works through inclusion to build community wellbeing. Karen worked as a social worker in a hospital, which led to her being promoted to managing community health. Karen continued this work for almost a decade and, while doing so, she pursued her master's degree in Community Development and training in Diversity, Equity and Inclusion and Result Based Accountability as she was passionate about learning how to become the best at being a change leader in communities."
Rick Hall and Verna Kragnes "started the New Roots organization to help new farmers become successful. Rick and Verna have made sure these farmers have land, access to water and the tools needed to bring the crops to market. Through years of making connections between individuals and organizations, Rick and Verna have made Moorhead a stronger community. It is so impressive how they continue to show how to grow locally for a healthier lifestyle and to show the possibilities to become successful independent farmers."
Tammi Kromenaker "didn't even skip a beat when Roe fell, she just dug in and knew she needed to do something to ensure abortion access in our area. Not only did Tammi put herself out there as an advocate for abortion access but she risked her own home life and finances to purchase a location here in Moorhead. Tammi and her partner have worked almost every single day to make this clinic a reality."
The awards were presented by the Moorhead Human Rights Commission at the Moorhead City Council Meeting on Monday, December 12. The award art for the Human Rights awards was created by local artist Brad Bachmeier.
Congratulations and thank you to the award recipients.
Nicole Atherton
Karen Pifher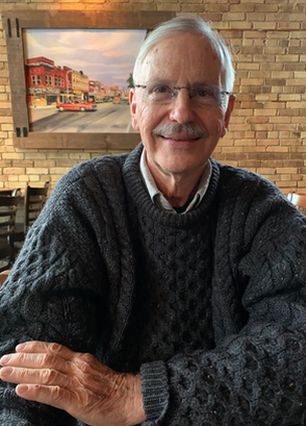 Rick Hall
Verna Kragnes
Tammi Kromenaker
More >>