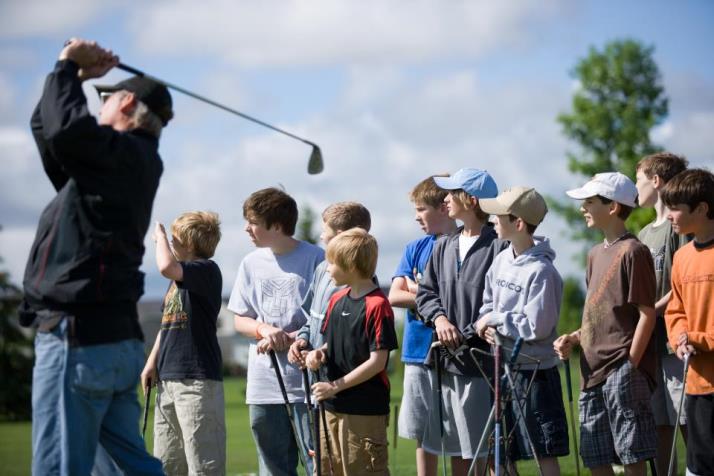 Junior Golf
Junior Golf Lessons are offered to youth golfers ages of 7-17. The goal of this program is to introduce juniors to the game of golf through basic instruction, activities, and games. Weekly lessons include basic swing, fundamentals, grip, stance, posture, aim, driving, tee shots, rules, and etiquette.
Junior Golf lessons are offered through the Parks and Recreation Department beginning in early June and continuing into mid-July. Registering is easy: call 218.299.5340, view our registration website, or visit us at 1300 15th Ave N, Moorhead.


Community Education
Moorhead Community Education offers lessons as part of their programming. You can learn more by calling 218.284.3400 or visit them online.


Private
Individual, one-on-one private lessons are offered by Russ Nelson at Village Green. Call the Pro Shop at 218.299.7888 to schedule private lessons.
Rates: 30 minutes for $50.00 | Series of 5 lessons for $200.00