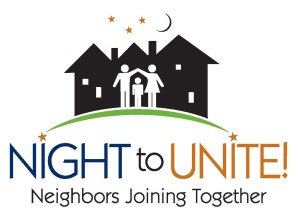 Each year on the first Tuesday night in August, the Police Department hosts Night to Unite, an evening for neighbors to celebrate their solidarity in keeping their neighborhood crime free.
Night to Unite is an opportunity for Moorhead residents to gather as neighbors to affirm their commitment to a safe, healthy community. As you plan your event, try to draw in all the people you can. Everyone benefits when neighbors know each other. The connections that are made and strengthened through Night to Unite carry far beyond this evening. Close-knit neighborhoods are safe neighborhoods!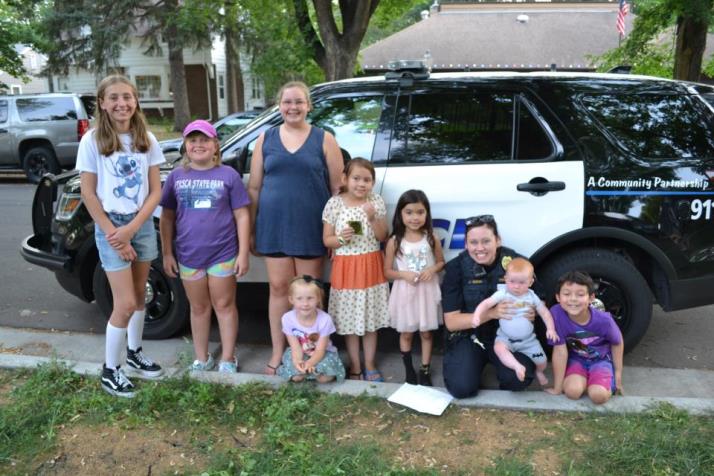 Night to Unite 2023 - Tuesday, August 1
Registration
To register for Night To Unite submit the Online Form or print and mail the Night to Unite Neighborhood Registration Form.
City of Moorhead Police Department
911 11 St N
Moorhead, MN 56560
Register your party and receive a free gift bag of items including plastic forks, paper plates, napkins, NTU t-shirts, a special gift courtesy of Magnifi Financial, and other giveaways.
Asking for Donations from Local Businesses
Ask Early

When approaching businesses, remember you are giving them an opportunity, not just asking them to help you. They can build a stronger community, support the neighborhood volunteers and promote their businesses and products by participating.

Approaching the Business

Ask for the person who will make the decision the store manager rather than a clerk.
Tell the person who you are, where you live, what Night to Unite is, the activities that your block has planned, and why you want their help.
Follow up with the business if you do not hear back from them within a week.
Be flexible- you may ask for food or paper supplies and receive items that can make good prizes for games or door prizes.

Follow-up

Be sure the sign you post at your event includes names of all businesses that donated.
Thank the businesses after the event.
Blocking off your Street
If you are planning to have your Night to Unite event in the street and would like to have your street blocked off, indicate this on your registration form. The City of Moorhead will review your request to block your street and approve or deny the request. Bus routes and emergency routes are considered when the City makes this decision.
You will be notified if the City determines you cannot have your street blocked off so that you can make other arrangements. If approved, you will need to pick up barricades from:
Public Works Facility
700 15th Ave N
Monday, July 31 or Tuesday, August 1, between 8:00 am to 4:30 pm. Please enter the office to check out cones or barricades.
Visits from City Officials
Participation in this event continues to grow every year. As the number of participating neighborhoods increases, it becomes increasingly difficult to make sure each neighborhood receives a visit from Police, Fire and other City officials. The Police Department will make every effort to ensure your neighborhood receives a visit from City staff or officials. Your understanding is appreciated if your visitors do not stay long or arrive later in the evening, as they may have several other neighborhoods to visit.
Please remember, this evening is about neighbors getting to know neighbors! That is most important. Neighbors that know each other create a more close-knit and safer neighborhood.
We encourage you to take pictures of your Night to Unite celebration and share them with us.
Invitations
Feel free to use this printable, blank invitation to invite your neighbors to your gathering.

Activities
Need ideas for what to do on the Night to Unite? Check out our list of activity ideas!
Questions?
For more information, contact the Community Policing Coordinator or call 218.299.5143.