Special Olympics Torch Run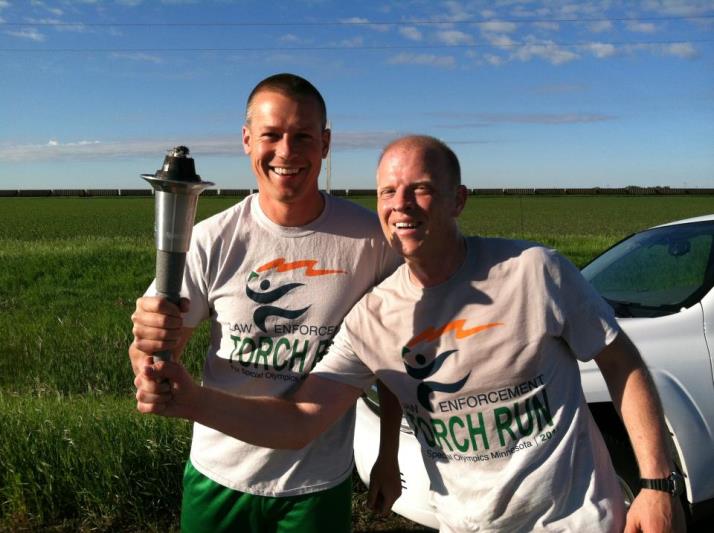 The Law Enforcement Torch Run® (LETR) is the largest grassroots fundraiser and public awareness vehicle for Special Olympics. Founded in 1981 by Police Chief Richard LaMunyon, the LETR has been transforming lives by raising funds for and awareness of the Special Olympics movement worldwide for more than 30 years. The mission of the LETR for Special Olympics is to increase awareness and raise funds for the Special Olympics movement. Each year, the LETR initiative grows bigger and better.
The Minnesota LETR has been extremely successful thanks to our deeply invested LETR members. In 2015, the Law Enforcement Torch Run for Special Olympics Minnesota involved more than 750 law enforcement personnel from 75 agencies throughout the state. Their tremedous efforts raised more than $4 million for Special Olympics Minnesota. The Minnesota LETR is supported by the Minnesota Chiefs of Police Association and Minnesota Fraternal Order of Police.
The LETR is an actual running event, Final Legs, in which members and athletes act as the Guardians of the Flame and run the Flame of Hope® through their communities to the Celebration Ceremonies of SOMN's Summer Games. It is also a diverse initiative encompassing a variety of fundraisers, including: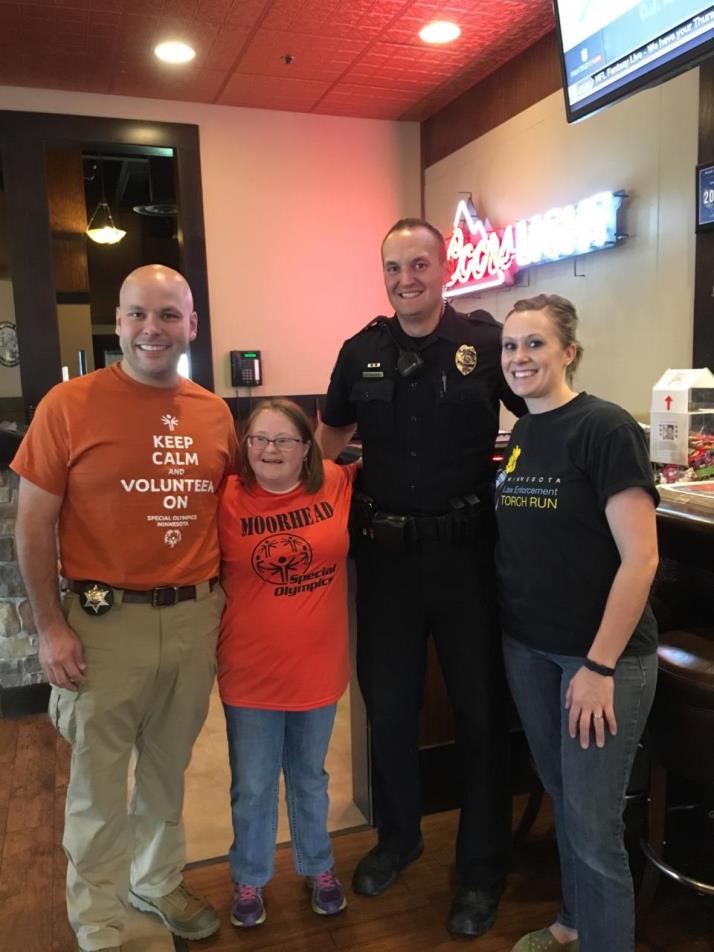 Cop on Top
Golf tournaments
Jail 'n Bail
Polar Bear Plunge
Races
T-shirt sales
Tip-A-Cop
World's Largest Truck Convoy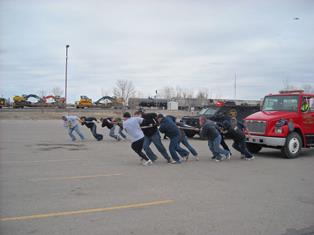 With LETR members fundraising year-round, there are always upcoming events throughout Minnesota.
The Police Department has participated in the LETR as the beginning leg for the State of Minnesota each spring. The Flame of Hope® is then passed around the state until it reaches the state summer games opening ceremony. Most recently, the Police Department participated in the Polar Bear Plunge in Fargo, and held the first annual Truck Pull.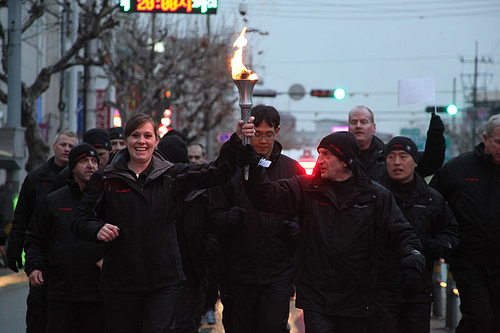 Questions?
For more information contact Ethan Meehan or visit Minnesota Special Olympics to see where you can help!