City of Moorhead City buildings and offices remain operational but are closed to the public starting at 8 am Thursday, March 19, 2020
Senior Center closing Wednesday, March 18, 2020
Post Date:
03/17/2020 8:00 pm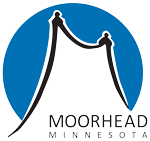 MOORHEAD, MN (March 17, 2020) - Recognizing that COVID-19 has now been identified in our metro area, the City of Moorhead City Manager is instituting a heightened response to the COVID-19 pandemic.

All Moorhead Senior Center activities at the Hjemkomst Center are cancelled beginning Wednesday, March 18, 2020 and until further notice. This includes all programs and services, including AARP tax preparation, which is cancelled for remainder of the tax season. We will continue to work with local food providers to ensure our seniors have access to meals. Please check back to our website for updates on alternatives for senior meal delivery options.

All City of Moorhead Buildings and Offices remain operational but are closed to the public beginning Thursday, March 19, 2020 and until further notice. This includes City Hall, Public Works, Wastewater, Police and Fire Stations, Hjemkomst Center, Moorhead Sports Center, and the Cullen Hockey Center.
City Services: Employees will report to work and all facilities will be operational to provide essential city services with minimal limitations. You are encouraged to connect with city staff through the city website, phone, and email. Items that have traditionally been conducted at our service counters, such as building plan submissions, license applications, and utility payments can be made through our website or call to discuss alternative arrangements. In-person meetings between staff and the public will generally be conducted by telephone, video conference, or rescheduled. Vendors should call ahead to make arrangements for deliveries.
Moorhead Public Service Utility Payments: MPS will remain operational, but offices will be closed to the public. Customers that typically pay their utility bills in-person can mail payments or utilize the drop box by the sliding doors entrance to City Hall/Moorhead Center Mall. Most other services can be conducted by phone.
City Council Meetings: Due to the emergency declaration executed by Mayor Johnathan Judd on March 16, 2020, City Council meetings may be conducted by alternative means, including telephonic and video conference. The meetings will be livestreamed to cityofmoorhead.com. More information will be forthcoming on how to provide public comments and input; watch our website for more information.
Other City Meetings: Non-essential council committees, subcommittees, boards, and commissions are cancelled until further notice.
Moorhead City Manager Chris Volkers said, "This is an unprecedented situation. Our continuity of operations team has been working diligently to develop strategies to keep our essential functions operating in this rapidly changing situation. This is uncharted territory for all of us, but we are determined to keep the City of Moorhead in business. Closing offices to the public is a step I do not take lightly, but at this point in time, it is critical to the safety of our employees and the public."

To reach the City of Moorhead:
City Website: cityofmoorhead.com

COVID19 information and links to health organizations
Flood Information
Contact Us email forms, and more

Customer Service Line: 218.299.5166
To reach Moorhead Public Service:
On-line 24/7 bill payment at mympsbill.com
Automatic Payment forms at mpsutility.com
Customer Service Line 218.477.8000
After hours outages 218.477.8081
Governmental Affairs, Lisa Bode, 218.299.5372
More >>