Parks and Recreation Brochures
*PLEASE NOTE: Due to the current COVID-19 pandemic, registration for some programs may be postponed at this time. We will provide updates as we receive new information and post news to our website and Facebook page. We appreciate your patience during this time!
The Spring and Summer brochure is available in early February, and our Fall and Winter brochure is available in early August. Brochures are no longer mailed out to residents.
DOWNLOAD A PDF VERSION OF THE BROCHURE HERE

Register
Click on the brochure to the left to interactively browse our programs and events. You can register online, call 218.299.5340 to register over the phone, or complete our registration form in person, send by mail, or fax it to 218.299.5212


Scholarships
Scholarships are available for Moorhead youth looking to receive assistance for recreation programming. Find more information and an application form under our Scholarship Section.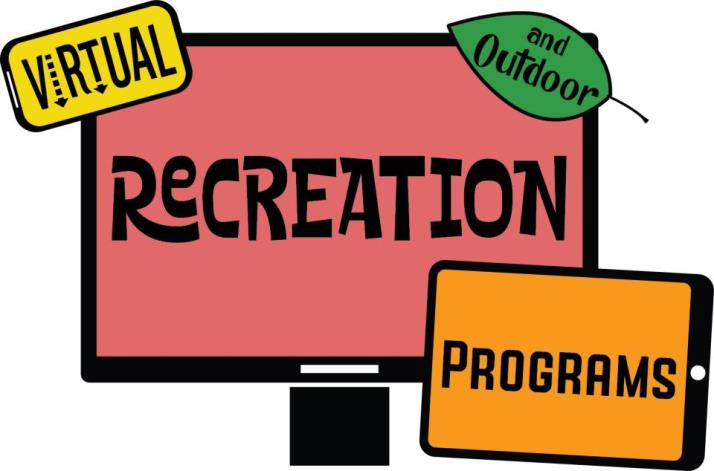 Virtual & Outdoor Recreation Programs
Moorhead Parks and Recreation is now offering a variety of online and outdoor programs to help stay active this summer! Visit our Virtual Recreation Programs webpage for more information and to register today!
Parks and Recreation Programming
The Parks and Recreation Department offers a variety of programs for youth, adults, and seniors.
Program
Description
Season
Adaptive Baseball - FM Challengers

The Fargo-Moorhead Challenger Baseball League was formed to provide more athletic opportunities for children with special needs in the metro area, particularly in the age range of 5 to 18. Miracle Field has a rubberized surface, giving people with mobility challenges a safe place to play.

Spring/Summer

Adaptive Soccer

This program, formerly known as TOPS Soccer, is for area youth and adults with special needs, offering a recreational soccer program that focuses on learning fundamental skills of the game in a fun atmosphere. All rules and drills are adapted to make sure each individual has an opportunity to be successful, no matter what their ability is. Stay active and meet new friends each summer!

Spring/Summer

Adaptive Sports Sampler

This program, for youth with special needs, will explore different sports and physical education-type games, while focusing on interacting with others and learning how to participate in group activities.

Fall/Winter

Adaptive Summer Day Camp

This program provides a unique experience for participants with varying skill levels to participate in recreation and socialization. A wide variety of fun activities include swimming, bocce, bowling, golf, organized games, special events, and arts and crafts.

Spring/Summer
Private Adaptive Swim Lessons

These lessons use an individualized approach to help participants with special needs develop skills to safely enjoy the water. These lessons are taught one-on-one with an instructor who makes water-safety skills developmentally appropriate for each participant.

Spring/Summer

After School Adventures

This program offers a variety of enjoyable activities including games, sports, science projects, and expression through art, music, and drama. Homework assistance will be available, as well as a chance for socialization and making new friends!
This program is funded from resources provided to the City of Moorhead through the Community Development Block Grant. Registration must be completed at the Parks and Recreation office.

Fall/Winter

Youth Art
Art activities are a great way to stimulate your child's imagination and creativity! These popular art classes give kids the opportunity to explore their artistic side while meeting new friends! Participants will learn about artists, experiment with a variety of 2D and 3D art materials, and design original artwork.
Both
Big Bopper Baseball
Big Bopper is a six week program for 5-year-old boys and girls that focuses on fundamentals, teamwork, and having fun!

Spring/Summer
Pop Up Baseball
Pop Up teaches basic fundamentals and teamwork of baseball for boys and girls in fourth and fifth grade.
Spring/Summer
Rookie Baseball

Rookie teaches basic fundamentals and teamwork of baseball for boys and girls in second and third grade.

Spring/Summer

T-Ball
T-Ball teaches basic fundamentals and teamwork of baseball for boys and girls in first grade.
Spring/Summer
Mini Basketball
Dribble, Pass, Shoot, and learn the game of basketball! This is an excellent program for young boys and girls to learn and play the basics of the game. Have fun using junior size basketballs and six-foot baskets.
Fall/Winter
Youth Basketball

Meet new friends and learn the value of teamwork! Youth Basketball is an eight-week program of practice and games for boys and girls in grades 3-4. This program focuses on participation and not on high levels of competition.
Fall/Winter

Adult Fitness - All Levels Yoga

This class focuses on basic classical yoga postures, alignment principles, and breathing techniques. Whether you're brand new to yoga or well on your journey, we will meet you where you are and leave you feeling rejuvenated, elongated, and most definitely centered.

Both

Adult Fitness - Dance Attack

Dance Attack will take your cardio and dance skills to an ALL NEW level! Try something different for your body, mind, and spirit and learn to embrace your body's movement.

Both

Adult Fitness - Water Exercise

Join us for an enjoyable exercise class designed to help increase cardiovascular strength and muscle tone. Water Exercise provides safe and effective muscle resistance without the impact to your joints. This class is suitable for all fitness levels. Punch cards must be purchased prior to class.
Both

Youth Flag Football

This program will introduce your child to the basics of football. Every participant receives equal playing time and has a chance to try each position throughout the season. The program structure consists of one practice and one game per week.

Spring/Summer

Golf - Lil' Linkers

This six-week program will introduce young or beginning golfers to the basic principles of golf through small group instruction and entertaining activities. Four stations will be utilized for instruction on putting, chipping, pitching, and the driving range. Upon completion of this program, participants will have learned basic rules of the game, golf etiquette, and will have played through the full course once.
Spring/Summer

Junior Golf Lessons

The goal of this program is to introduce juniors to the game of golf through basic instruction, activities, and games. Weekly lessons include basic swing, fundamentals, grip, stance, posture, aim, driving, tee-shots, rules, and etiquette. Lessons provided at both The Meadows and Village Green public golf courses.

Spring/Summer

Youth Gymnastics

Improve mental focus, flexibility, coordination, and social interaction with Youth Gymnastics. Learn basic gymnastic moves, with work on the beam, floor, and bars. Advanced levels will learn jumps/kicks, rolls, handstands, cartwheels, and independent skills on the bar, as well as vaulting, kickovers, front/back walkovers, and back handsprings. Dance and stretching exercises will also be taught.

Fall/Winter

Junior Highlights Dance Program

This program is designed to give youth an introduction to dance as an athletic activity. Learn basic skills in Pom, Jazz, and High Kick styles of dance. Instruction will begin with technique, then move into choreography, followed by focus on performance preparation and experience.

Fall/Winter

Adult Kickball League

Stay active and have fun by joining our Adult Kickball League! Combine your team of family members, friends, even co-workers, and enjoy the opportunity to play in a laid-back atmosphere.
Spring/Summer

Learn to Skate

Learn the basic skills of ice skating with our U.S. Figure Skating Skate With US program. This popular winter program is the basis for our annual event, The Moorhead Ice Show.

Fall/Winter

Lifeguard Certification

This course includes comprehensive training in water rescue, CPR/AED for the Professional Rescuer, and first aid skills. Participants will learn to recognize and respond effectively to emergencies, as well as drowning and injury prevention. Certification Issued: Red Cross Lifeguarding, First Aid, and CPR/AED for the Professional Rescuer. Valid for 2 years.

Spring/Summer

Lifeguard Review

This review course is for lifeguards who are currently certified and wish to extend their certification. This course includes water rescues, CPR for the Professional Rescuer, and first aid skills. Certification Issued: Red Cross Lifeguarding, First Aid, and CPR/AED for the Professional Rescuer. Valid for 2 years.

Spring/Summer

Kids & Pre-Teens Self-Defense

This fun, hands-on program teaches youth ages 5-14 self-defense skills to prepare themselves for interactions and emergency situations. Focus includes improving motor skills, character developments, physical fitness and gaining higher levels of confidence.

Fall/Winter

Teens & Adults Self-Defense

This program is a fun and hands-on learning experience, with practical application to everyday danger. Participants will learn situational awareness and the appropriate response, as well as the use of skills such as blocking, kicks, and punches to defend yourself against one or multiple attacks.

Fall/Winter

Sports Sampler

Run, kick, shoot, score! The Sports Sampler program is a great way to get your child active by introducing them to various sports and physical education games such as kickball, soccer, and floor hockey.

Fall/Winter

Swim Lessons

Learn to swim for fun and safety! All classes are taught in accordance with the Red Cross standard. Instructors are certified Red Cross Water Safety Instructors.
Both

Swim Lessons - Parent/Child

The goal of this program is for the child to enhance comfort in the water and to introduce basic skills that will help prepare each child to enter the preschool level without parents. Parents will learn tips to encourage their child's skill development.
Both

Swim Lessons - Private

Give your child or yourself the opportunity to learn new skills and/or refine current skills in a relaxed, one-on-one setting. Instructors will tailor the class to fit each individual's needs.
Spring/Summer

Summer Park Program

These programs are held at the Neighborhood Recreation Centers located throughout the City. Recreation leaders provide scheduled activities including organized games, physical fitness, arts & crafts, field trips, and fun, educational activities. Each location will provide a different curriculum to meet the needs and interests of the children participating.
Spring/Summer

Tae Kwon Do

Participants learn to reach their full potential with our confidence-building martial arts program. These sessions provide expert training in a fun and safe environment to produce positive results. Our belt promotion curriculum focuses on many areas of Tae Kwon Do, progressively improving each student's skills and abilities. Give your child an edge in life and see the results last forever.
Both

Pee Wee Tennis

This pre-beginners tennis program has been developed to introduce the game of tennis. Basic skills and entertaining games are the main focus of this program. Pee Wee Tennis is taught on a 36 foot court, using shorter racquets and foam/low compression tennis balls.

Spring/Summer

Youth Tennis Lessons

This program has been developed to introduce and improve the skills of the game of tennis. Basic skill development, drills, and games will be the main focus of this program, as well as strategy for singles and doubles and fitness. This program teaches tennis strokes, rules of the game, terminology, and will better prepare players for advanced levels.

Spring/Summer

Tiny Treasures

Children age 3-5 will enjoy a variety of fun activities including physical fitness, story time, music, art projects, games, and learning activities.
Both

Youth Co-Ed Volleyball

This fun and exciting program is designed to give 3rd-6th grade boys and girls an introduction to a sport they can enjoy well into their adult years. This six-week program will consist of three weeks of instructional work, followed by three weeks of games.
Fall/Winter

Water Safety Instructor Certification

This WSI course certifies participants to reach Red Cross swimming, diving, and water safety programs. Certification Issued: Red Cross Water Safety Instructor. Valid for 2 years.

Spring/Summer