Below is a list of news items for the City of Moorhead with the most recent items at the top. If you would like to see news for a certain category, you can select it from the the drop-down box labeled (All Categories). Any news older than 90 days is automatically archived and removed from this list.
You can also subscribe to our eNotifications to automatically receive emails as we post news to the site.
11th Annual Cops and Kids Hockey Game
Sunday January 29th at 7:00pm
Post Date:
01/27/2017 10:50 am
The Moorhead Police Department, along with Moorhead Youth Hockey and Moorhead Public Service, are proud to host the 11th Annual Cops and Kids hockey game. The event will take place at the Moorhead Sports Center this Sunday on the south rink at 7:00pm. Twenty youth from Moorhead will play a team of local law enforcement in a friendly exhibition game to foster good relationships between law enforcement and the community. Admission is free thanks to Moorhead Public Service, which provided funds for the youth team's jersey. The jersey have been personalized and they kids will keep them. In addition, there will be a silent auction to raise money for the Moorhead Police Explorers, a youth group sponsored by the Moorhead Police Department.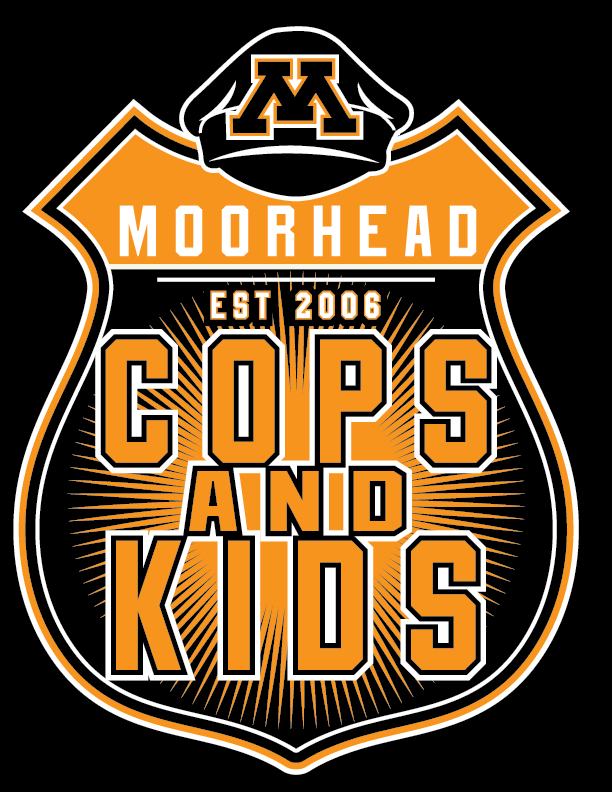 Moorhead Police Department
Sergeant Scott Kostohryz
218.299.5283
More >>