Below is a list of news items for the City of Moorhead with the most recent items at the top. If you would like to see news for a certain category, you can select it from the the drop-down box labeled (All Categories). Any news older than 90 days is automatically archived and removed from this list.
You can also subscribe to our eNotifications to automatically receive emails as we post news to the site.
City of Moorhead and Gate City Bank announce $2 million investment in loan program
Post Date:
03/11/2019 5:07 pm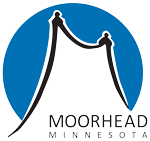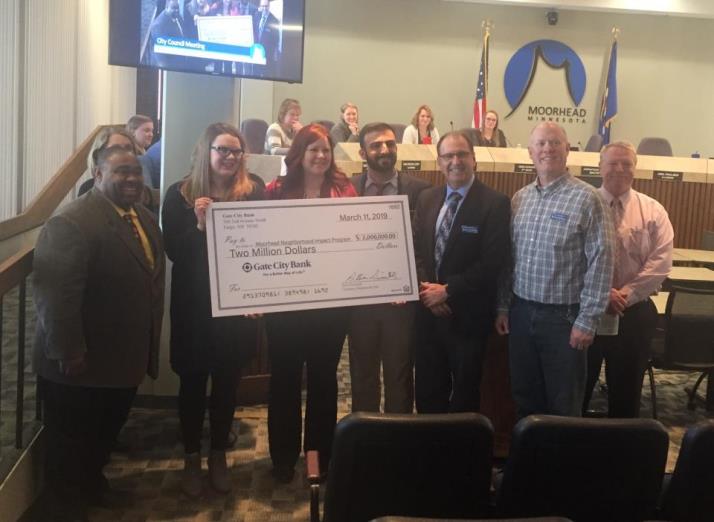 Gate City Bank is working together with the City of Moorhead to keep Moorhead's mature neighborhoods strong and to help local homeowners reinvest in their homes by providing the Neighborhood Impact Program. The low-interest loans are conducted with the benefit of inspection services from the City of Moorhead to assist homeowners to identify needed repairs and conduct major improvement projects on older homes.
Mayor Johnathan Judd stated, "The Neighborhood Impact Program provides Moorhead homeowners an excellent financing opportunity to reinvest in their homes. I encourage our residents to consider this loan program. Our great neighborhoods will be even stronger as this program provides our homeowners with an avenue to improve our existing housing stock. This program is a very meaningful investment in Moorhead. We thank Gate City Bank for their generosity."
"Serving our customers and connecting with our communities is the cornerstone of Gate City Bank's mission," said Kim Settel, Executive Vice President of Retail Banking & Lending at Gate City Bank. "We are privileged to continue to work with the City of Moorhead to help build a better quality of life for our friends and neighbors in the Moorhead community."
The Neighborhood Impact Program was originally made available by Gate City Bank to Moorhead residents in 2005; since then, more than 135 homeowners have taken advantage of the low interest loans to make home improvements. Improvements ranged from safety repairs like furnace replacements and accessibility improvements, to patio additions and new garages.
More about the Moorhead Neighborhood Impact Program
Loan terms
Rates as low as 3.96% APR*
Repayable over 10 or 15 year term
Minimum loan value $10,000; maximum loan $75,000
Maximum loan-to-value 90% (GCB valuation guidelines)
Eligible Improvement Costs
Neighborhood Impact Program funds may be used to address code and structural corrections, energy improvements, and general property improvements. Loans are available to finance new improvements not yet under construction, and if there are code corrections identified during the inspection, they must be addressed as part of the project.
The project must include at least one of the following:
Foundation work (drain tile, bracing, new foundation)
Major exterior improvements (siding, roofing, windows)
Addition of bedroom or living space
Major interior remodeling or replacement of major mechanical systems (furnace, electrical system)
Conversion of rental unit to owner-occupied home
How do I qualify?
Applicants: Loan applicants must be the owner-occupant of the home and meet Gate City's credit standards for repayment of the improvement loan.
Home/Property:

Built before 1990
Located within the City of Moorhead municipal boundaries
Zoned for residential use
Outside of the 100-year flood plain
Assessed value under $250,000
Owner-occupied one or two-unit residences (if there is a second unit, it must be a registered rental unit)
Current on property taxes and special assessments
Applications are reviewed on a first-come, first-served basis as funds are available.
About Gate City Bank:
A $2.2 billion mutual community bank, Gate City Bank has 38 locations across 19 communities in North Dakota and west central Minnesota. Employing 664 team members, Gate City Bank is committed to making lives better by investing in its team members and the communities it serves. In addition to being North Dakota's number one mortgage lender, Gate City Bank has also been named one of the "50 Best Places to Work" since 2014 by Prairie Business. Additional information is available at gatecity.bank.
Questions?
For additional information, please contact the City of Moorhead at neighborhood.services@cityofmoorhead.com, telephone 218.299.5434.
*Terms and conditions may apply. A $25,000 home equity loan at 3.95% interest rate for 120 monthly payments of $252.52 will have a 3.96% APR.
More >>