Below is a list of news items for the City of Moorhead with the most recent items at the top. If you would like to see news for a certain category, you can select it from the the drop-down box labeled (All Categories). Any news older than 90 days is automatically archived and removed from this list.
You can also subscribe to our eNotifications to automatically receive emails as we post news to the site.
Suspect Wanted for Fleeing Police
MPD ICR 2020-00014331
Post Date:
06/02/2020 3:37 pm
On June 2, 2020, at approximately 12:05 PM, Officers were sent to a local business for a disturbance. When they arrived, they saw Misevich blocking a road with his vehicle. When they tried to get him out of the vehicle, he fled as officers were reaching in to grab him. He was driving extremely slow (15-20 mph) so officers tried to stop him. He refused to pull over and the PIT (Pursuit Intervention Technique) maneuver was attempted several times without success.
With the assistance of the Clay County Sheriff's Office, another attempt to PIT the suspect was attempted in the 1600 block of 30th Ave S. The suspect was able to drive out of it and continue before turning to go north on 8th St S. Since officers recognized who the driver was and due to his driving conduct, time of day, and the speeds involved, the pursuit was terminated at the intersection of 8th St and 12th Ave S in Moorhead.
We are currently looking for the suspect, Warren Michael Misevich, (26) from Fargo and the white 1997 Dodge Ram Club Cab Pickup he was driving. He is facing a variety of charges to include:
4th Degree Assault (Felony)
Fleeing in a Motor Vehicle (Felony)
1st Degree Criminal Damage to Property (Felony)
Driving After Revocation (Misdemeanor)
Disorderly Conduct (Misdemeanor)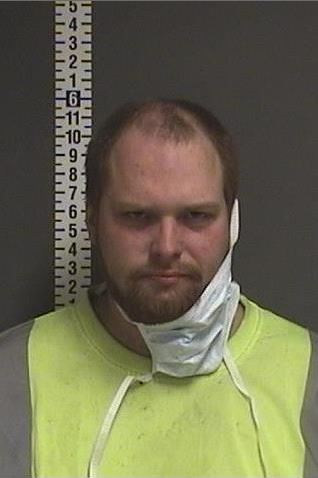 If you see this vehicle or know where Misevich is, please call the Red River Regional Dispatch Center at (701) 451-7660.
Lt. Mike Detloff #103
More >>