Build Community. Build your career!
As City staff, we're passionate about serving our community. We're looking for talented new team members who want to do that, too!
Becoming an employee of the City of Moorhead means becoming part of the team that is leading our City into an even stronger future. It means doing important work that directly affects the lives of our residents. As an employee of the City, you'll join a staff who love Moorhead and are committed to serving the people who are our neighbors.
We invite you to apply and be part of Team Moorhead!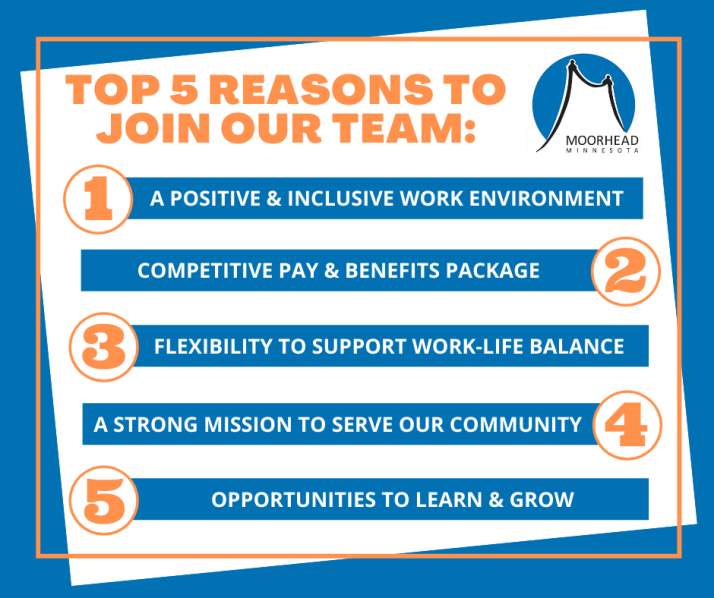 Frequently Asked Questions
Below you will find answers to the most frequently asked questions regarding employment with the City of Moorhead. Please contact us at 218.299.5179 or email us if your question is not answered here.
The City of Moorhead is committed to providing equal employment opportunities to applicants and employees and does not discriminate against race, color, age, sexual orientation, religion, national origin or any other protected class in compliance with Federal and Minnesota law.
Individuals with disabilities who require a reasonable accommodation in the application process or who need assistance accessing the information on this webpage should call 218.299.5179.