Employee Testimonials
Learn what our employees say about working at the City!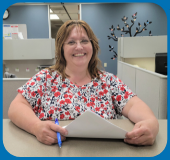 "I really love the people I work with and serving the public. When you have a good team, work doesn't feel like work.
We are not just co-workers, we are friends. We get our work done, but have fun at the same time. We lean on each other, celebrating life's milestones and grieving our losses. I feel blessed that I have a great management team with strong leadership skills. I know I'm appreciated for the work I do, and I'm encouraged to improve myself through further training. We have very good benefits, but even more than benefits, I really appreciate that they understand a work/family life balance.
I have been with the City for 23 years and will probably be here another 10. Great people, great benefits, challenging work, family-oriented, and flexible."
Amy Weigel, Special Assessment Coordinator, Engineering Department
25 years of service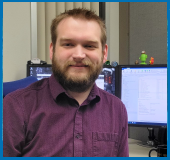 "I love the camaraderie, being outside and learning about tree care in the urban forest. I enjoy combing theory with doing hands-on projects in the field.
The most rewarding part of my job was assisting with planning the Food Forest and seeing the whole project come to fruition. I love talking to homeowners and educating them about pests and diseases that we help to mitigate against and prepare for. The City offers a flexible schedule, allowing me to spend time with my children."
Crystal, Sustainability Coordinator, Former AmeriCorps Community Forestry employee and seasonal forestry worker.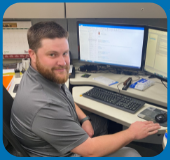 "Having worked in both private and public sectors, I can say that the City has provided me with the best workplace experience. The professional environment really helps you focus your energy on serving the community. The most rewarding part of my job is seeing City projects from start to finish, and taking an active role, both in the office and out in the field. I really enjoy the benefits the City has to offer including the health, vacation and retirement opportunities.
If you are ready for a career and not just a job, this is the place for you."
Levi Hockett, Bridge Team Lead, Engineering Department
9 years of service
"I like working for the City because there are so many moving parts, all working together, and it's great to be a part of it.

My supervisor has always been supportive of my work and growth, giving me the freedom to try new things. There are also opportunities for training, education and tuition reimbursement.
My team is great to work with! We genuinely enjoy spending time together, and we support each other both in and out of the office. It's really rewarding to work for the City, knowing the projects you do connect to something so much bigger."
Taaren Haak, Assistant Transit Planner & Marketing Specialist
7 Years of Service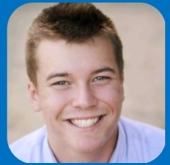 "My time at the city completely switched my perspective on the importance of city government. I got to work side by side with great people whose sole goal is to make the City of Moorhead a better place to live.
My favorite part of the internship was that all the work was being done to benefit all the citizens of Moorhead. Also, in my classes we always talk about businesses and the impact that the government has on them. My City internship allowed me to see these problems from a different perspective and see why certain regulations are in place.

My internship helped me develop many skills that I believe will be helpful later in my career and gave me friendships I deeply cherish."
Matthew Odegard, interned for Economic Development & Mayor's Office, 2019
Ready to join our team and make an impact in our community?