Bike Trails Map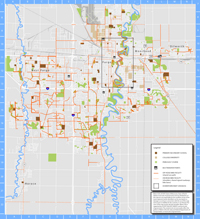 This map displays the bike trails located in the Fargo, Moorhead, West Fargo, Dilworth area, prepared by the FM Metropolitan Council of Governments.
For more information on cycling trails in Moorhead, visit the Map My Ride website.
River Corridor Trails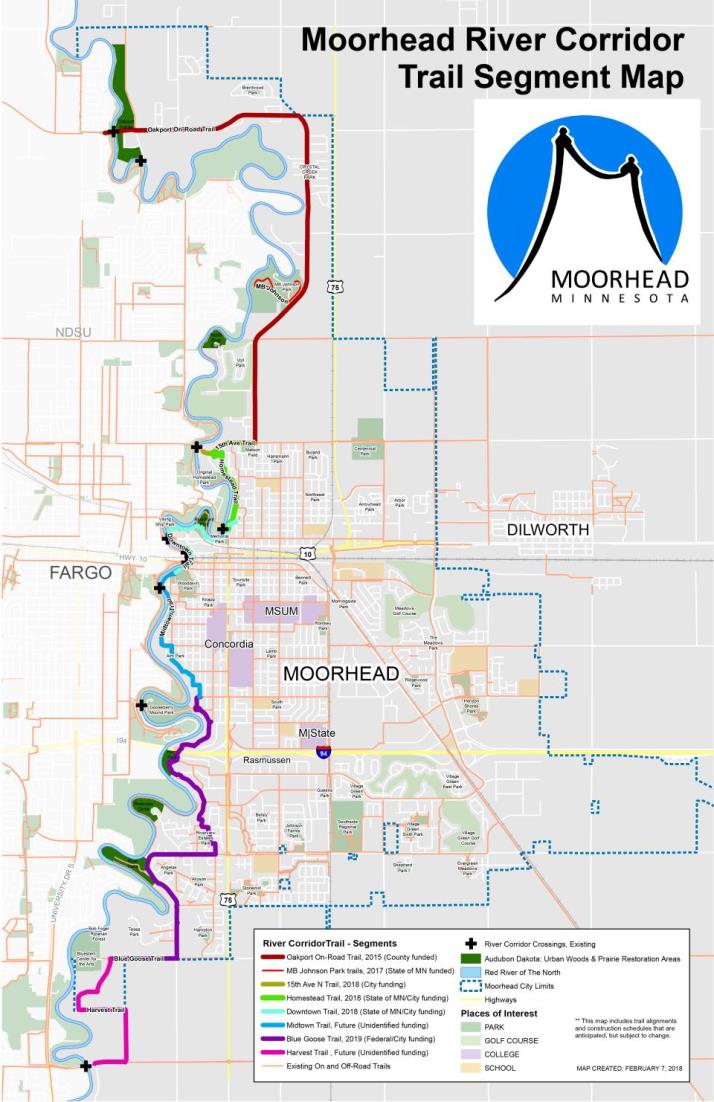 In 2014, Moorhead adopted the River Corridor Plan; envisioning a continuous trail along the Red River, this path will ultimately run through Moorhead, connecting M.B. Johnson Park in the north to the Bluestem Center for the Arts in the south. The plan involves adding several new amenities along the way, including natural resource rehabilitation, interpretation, and playful trailhead park amenities. To obtain these goals, the City has applied and been awarded numerous grants to help fund installation of the trail. Continued grant application is still in process to fully complete this plan. This map displays trail routes, as well as past, current, and future funding to complete these routes. For more information, visit the Planning and Zoning section of the City website.





M.B. Johnson Winter Trail Map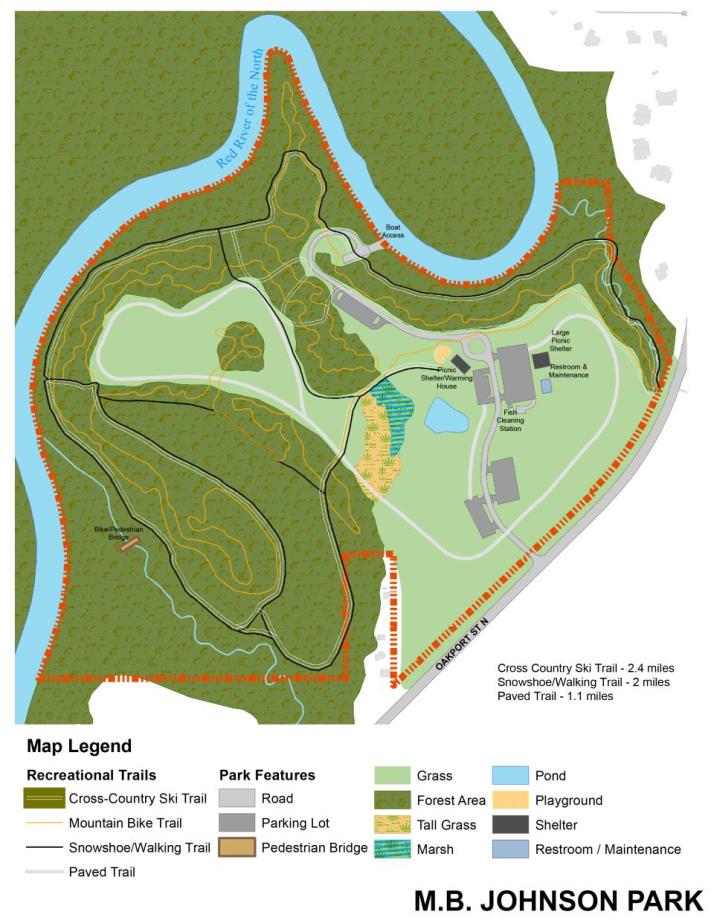 This map displays the cross country skiing and snowshoe trails at M.B. Johnson Park.
Cross country ski and snowshoe rentals are available at M.B. Johnson Park, Saturdays and Sundays, December-February, weather permitting.
Snowmobile Trails Map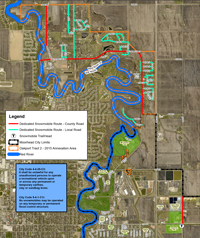 This map displays the snowmobile trails in Moorhead.

For more information including trail conditions, general information, and special events, visit the Clay County Trail Blazers website.